Review: Penzeys Spices
Soup is bubbling on the stove, a roast is in the oven, a fire is lit in the fireplace, rain is pinging against the windows, and leaves are clinging desperately to their branches in hopes of defying the laws of nature. It's November and scenes such as this can be found all over New England.
The holidays are upon us where cooking and baking abounds. Therefore, I want to take a moment to mention some truly wonderful spices. For me, it is a challenge to find fragrant flavorful spices once the summer season is over, but my friend Joyce introduced me to Penzeys spices last year.
These spices are affordable, yet seem to be dried at the peek of freshness as they smell pungent and taste delicious.
There are the typical single spices if you are looking for basil, oregano, peppercorns, cloves, dill, tarragon, cinnamon, nutmeg, etc. However, there are also interesting blends such as:
For Cooking: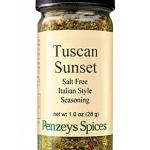 Chicago Steak Seasoning for steak & barbeque sauce. It's a blend of salt, Tellicherry black pepper, sugar, garlic, onion, lemon zest, citric acid and natural hickory smoke flavor.
Fox Point Seasoning for fish, vegetables, chicken even scrambled eggs. It's a blend of salt, freeze-dried shallots, chives, garlic, onion and green peppercorns.
Sunny Paris for chicken, vegatables or salads. You can also use it for a dip by missing it with 1 C sour cream or Greek yogurt. This blend is hand-mixed from shallots, chives, green peppercorn, dill weed, basil, tarragon, chervil and bay leaf.
Tuscan Sunset for pasta, salads, veggies, chicken and fish. The rich sweet flavor of basil and oregano with the added zest of garlic, bell pepper and black pepper. Round it off with a touch of fennel, and who needs salt?
For Baking:
Apple Pie Spice for French toast, waffle or pancake batter, or sugar cookies in addition to apple pies. It's a blend of China and Korintje cinnamon, nutmeg, mace and cloves.
Baking Spice for oatmeal, hot cereals, pancakes, brownies, muffins, pies or coffee cakes. Blended mix: Ceylon & China cinnamon, anise, allspice, mace and cardamom.
Cake Spice to use in place of cinnamon in any recipe. It's sweet and spicy. It is a blend of China cinnamon, star anise, nutmeg, allspice, ginger and cloves.
You can order online or they have stores throughout the U.S. with the closest one in Arlington, MA. The store is set up beautifully and you can check out the gift boxes, smell the spices and ask questions. However, I think the website is set up really well for searching for a particular spice or looking for ideas. Ordering is easy and they have free shipping anywhere in the continental United States for orders over $30.00.
If you are thinking of Thanksgiving dinner or baking for the holidays and need spices, I highly recommend Penzeys.
Happy feasting.
Contact Information: 
1-800-741-7787
Arlington Store
293 Massachusetts Ave, Arlington, MA 02476
(781) 646-7707